Hi! I'm Kelcy Parrish and I'm a creative graphic & digital designer in Austin, Texas.
I was born and raised in Fort Worth, TX, where I could always be found doodling on napkins or designing t-shirts for various events.
I was first introduced to graphic design in my Senior year yearbook class. I remember choosing to work late on spread layouts over soccer practice. I knew I wanted to explore this world more.
I studied graphic design at Baylor University, in Waco, TX, where I fell even more in love with the tools and critical problem-solving. Upon graduation, I landed a job where I was thrown into designing pretty much anything and everything – logos, newsletters, presentations, graphics for the web, graphics for apparel, banners, trade show marketing collateral, etc. I learned the ins and outs of how a one-stop marketing shop works and most of all learned how to design on (and around) the clock.
In 2014, I followed my gut and moved to the gigantic small city of Austin, TX. By some serendipitous act, I was almost immediately scooped up by a creative firm called Flywheel Creative, who has offered me multiple freelancing opportunities throughout my time in Austin. Working with these lovely ladies has helped me refine my illustration and logo style, all while gaining mentorship in front-end web development.
Soon after, I was offered a job with a digital agency, Lin Media (now Nexstar Media Group) in downtown Austin. During my time at Nexstar, I was immersed into the digital world of design and the rapid pace that comes with it. Aside from digital advertising and branding strategies, the main two skills I gleaned during my time there was: Animation and Flexibility.
Now, having an understanding of digital design, I have developed a forward-thinking perspective on how users think and behave.
Generating good ideas into great experiences is what I am most passionate about. I am best at helping companies and clients tell their story in a way that is bright, vivid, and graphically appealing for all types of audiences. My work experience creating and executing branding strategies in both print and digital give me the power to provide clients and companies with exceptional solutions, no matter the media.
You can now find me directing and producing content as the sole Graphic Designer for the 83 staff, 13,000 volunteers, and 17,500 girls that belong to the Girl Scouts of Central Texas. Being 1 of a 3-person Marketing & Communications team, I have learned to wear all the hats.
To view what I've been up to while at GSCTX, I urge you to look around our website, view the digital copy of our council's magazine, The Trefoil Tribune, (Art Direction, Layout, & Copy Editing by Yours Truly) and check out a few of my standout pieces on my Dribbble.
Want to know more? You can check out the following: LinkedIn,  Instagram,  Twitter, & Pinterest.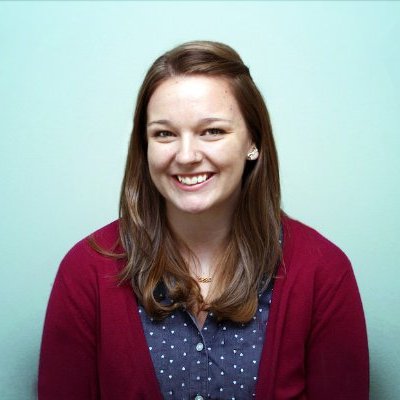 Let's work together!
Please feel free to email me if you have any questions regarding my work, or if you just want to say hi!
kelcy.parrish@gmail.com
Key Skills: Graphic Design, Digital Advertising, Animation, Strategic Thinking, Leadership, Web Design, Video Production, Illustration, Identity Design, Print Design/Production, Event Planning, Creative Writing, Apparel Design, Hand Lettering, WordPress, & Typography.
Other likes: lettering, dogs, traveling, music, being active, coffee, & cheesy puns.