Market: 
Providence, Rhode Island • wpri.com
 Advertiser: Mattie Imports – Audi
 Art Direction: This is a set of banner units created for an Audi Auto campaign. I was given the car and logo assets and was tasked with emulating the dealership's website for the art direction. My favorite thing about this unit was the use of white space and simplistic color palette which provided a clear platform to allow the car imagery to be the main selling point.
View Live Demo of Billboard Ad Here *The Rich Media unit was created in Flash before Google's mandate to halt all instances of Flash. Please click the play button to see the full ad.
Results: These units performed very well with a total of 200,031 overall impressions.
---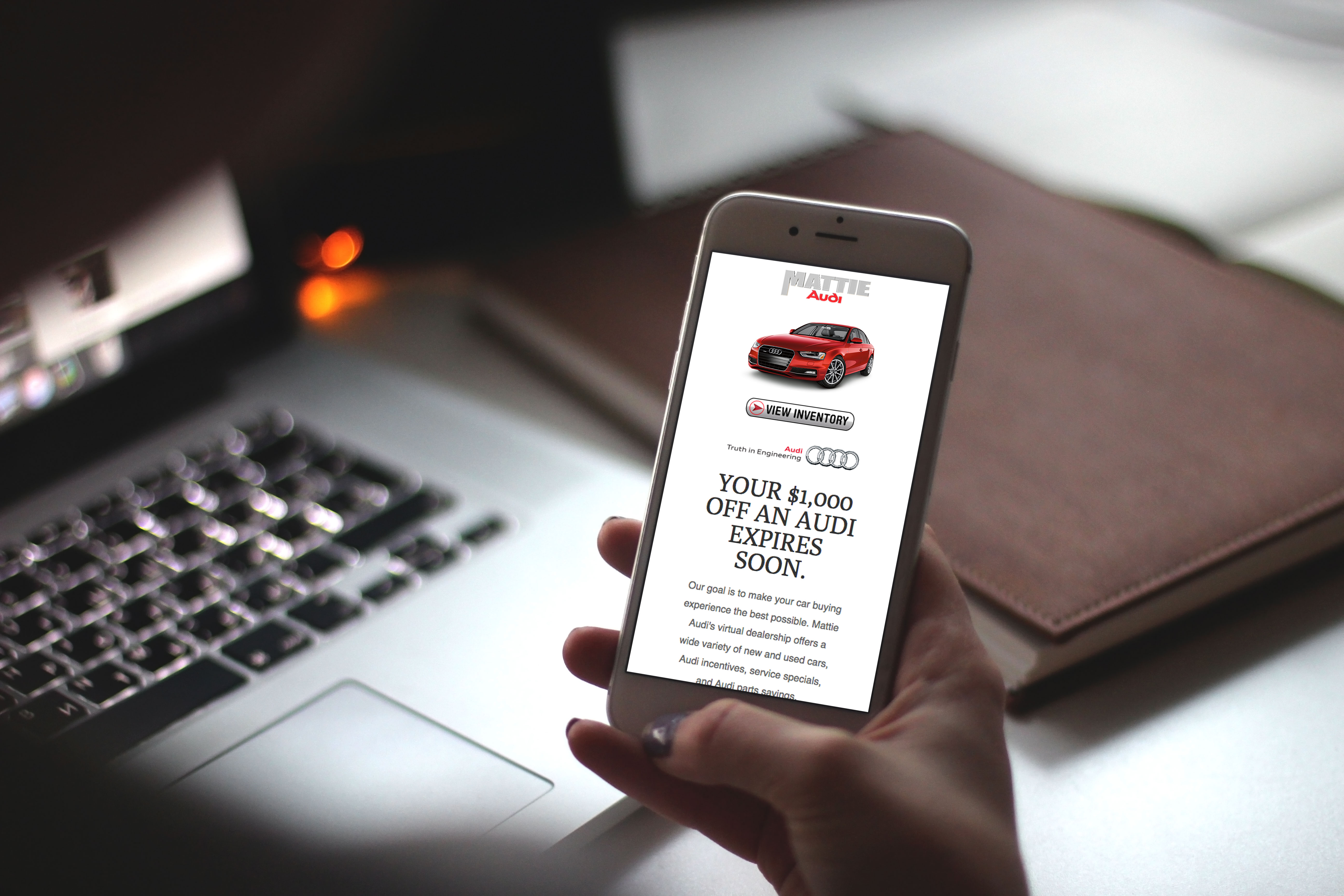 Responsive Landing Page: This unit also requested for a corresponding landing page that is simplistic in design and responsive on mobile & tablet devices.
View Live Demo of Landing Page Here
---
Share this article: