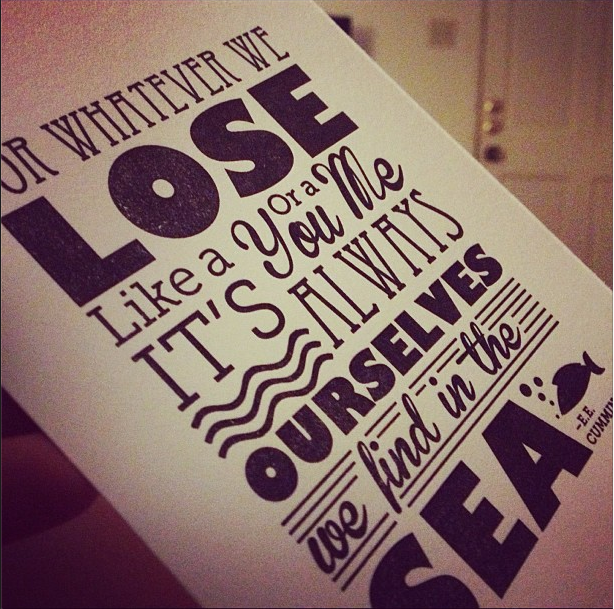 "For whatever we lose, like a you or a me, it's always ourselves we find in the sea."
Preach it E.E. Cummings.
When I first doodled this quote a couple years ago, I did not foresee it creating a deeper meaning for my future self, like it has now.
I'm pretty sure I was just practicing my stacked typography layout, which led to some poster experiments, which then wound up getting letter pressed…but now I read this quote an entirely different way, and I think that is beautiful.