This past year, April 2021, AffiniPay, the parent company of DesignPay, acquired ClientPay. With the exciting news, our DesignPay brand team pivoted quickly.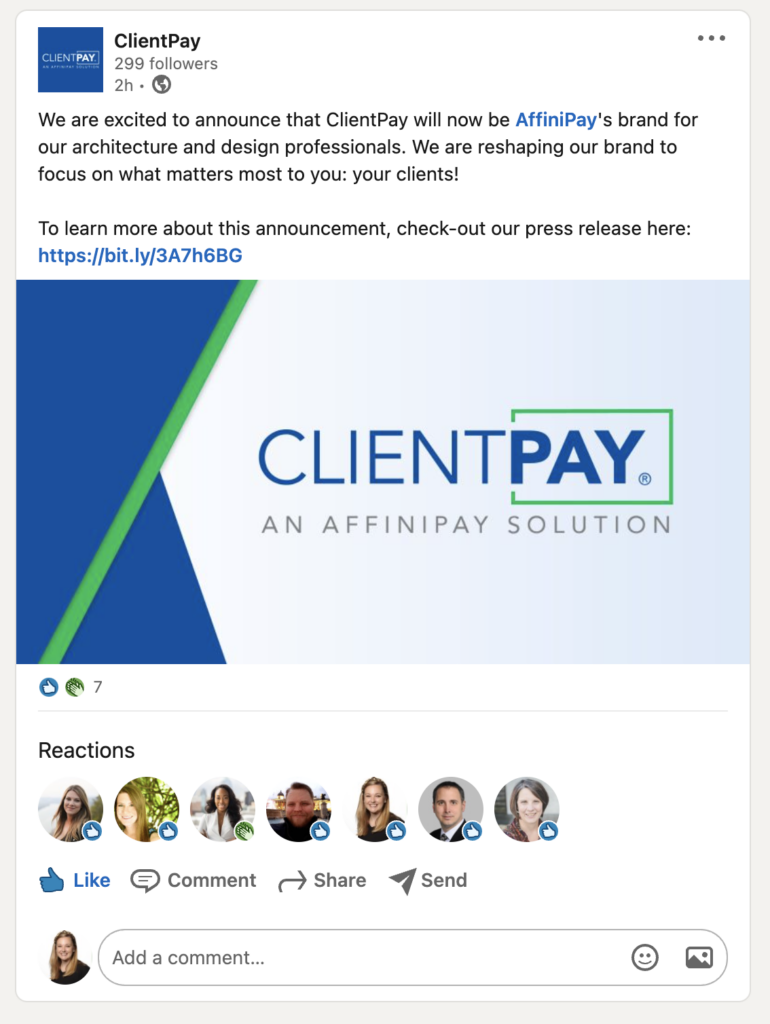 After strategizing a game plan, we redesigned the logo first and made distinct design decisions to have it fit in nicely with the other logos in our family suite of brands.
Next up was a giant site migration from the old clientpay.com —> to our AffiniPay-branded clientpay.com. Working closely with our web developers, I was able to quickly generate graphics for all pages on the current clientpay.com marketing site.
The last portion of this Transition Campaign was just all about getting the word out. This was done via, banner ads, social graphics, multiple e-mails to our current users as well as prospects, animated GIFs to be shared, a press release, and a pop-up on designpay.com to help visitors find the new brand.