Dayton Barber College Campaign
Market: Dayton, Ohio • wdtn.com
Advertiser: Dayton Barber College
Campaign: Class Enrollment
Target Audience: Recent grads, Blue-collar job seekers, Men ages 18+
Art Direction/Challenges: Very little art direction given to this campaign. The client didn't have a logo or any vision in mind for their digital campaigns, so I hit the ground running with my rare opportunity of creative freedom! From one look at their website, I knew immediately that I wanted to incorporate the iconic red, white and blue barber pole into their logo, which became the springboard for this ad unit's color palette. I wanted to somehow pay homage to the nostalgic barbershop feel, while simultaneously creating a modern look & feel for the current audience and legibility. The vintage tones from the light blue elements contrast nicely against the red and light brown tones of the background. Since the target audience was primarily aiming at men, I chose to incorporate a rugged wooden texture to serve as the background to resonate masculinity.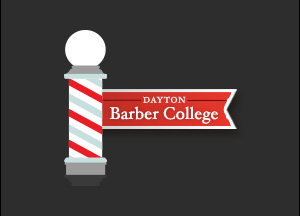 Result: The client, Account Executives, and users on the site reacted very positively towards this campaign. From the detail of the barber shop scissors to the stock photography selection, each unit came together nicely, resulting in a cohesive and aesthetically pleasing environmental advertising display for WDTN.com's site. These ads performed very well with a total of 167,654 impressions, 91 clicks, and a CTR average of 0.22%.
View Live Demo Here *The Rich Media unit was created in Flash before Google's mandate to halt all instances of Flash. Please click the play button to see the full ad.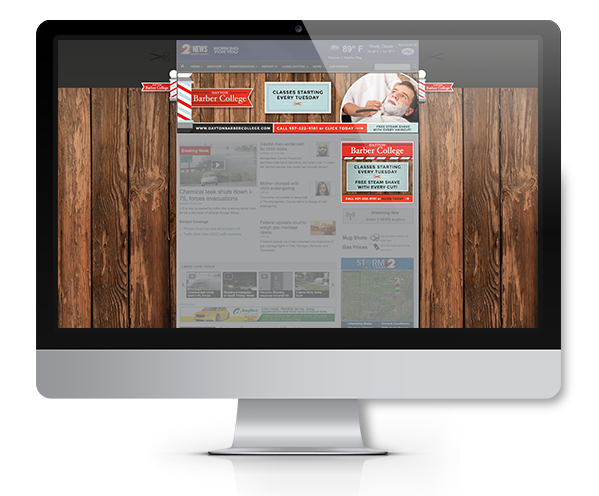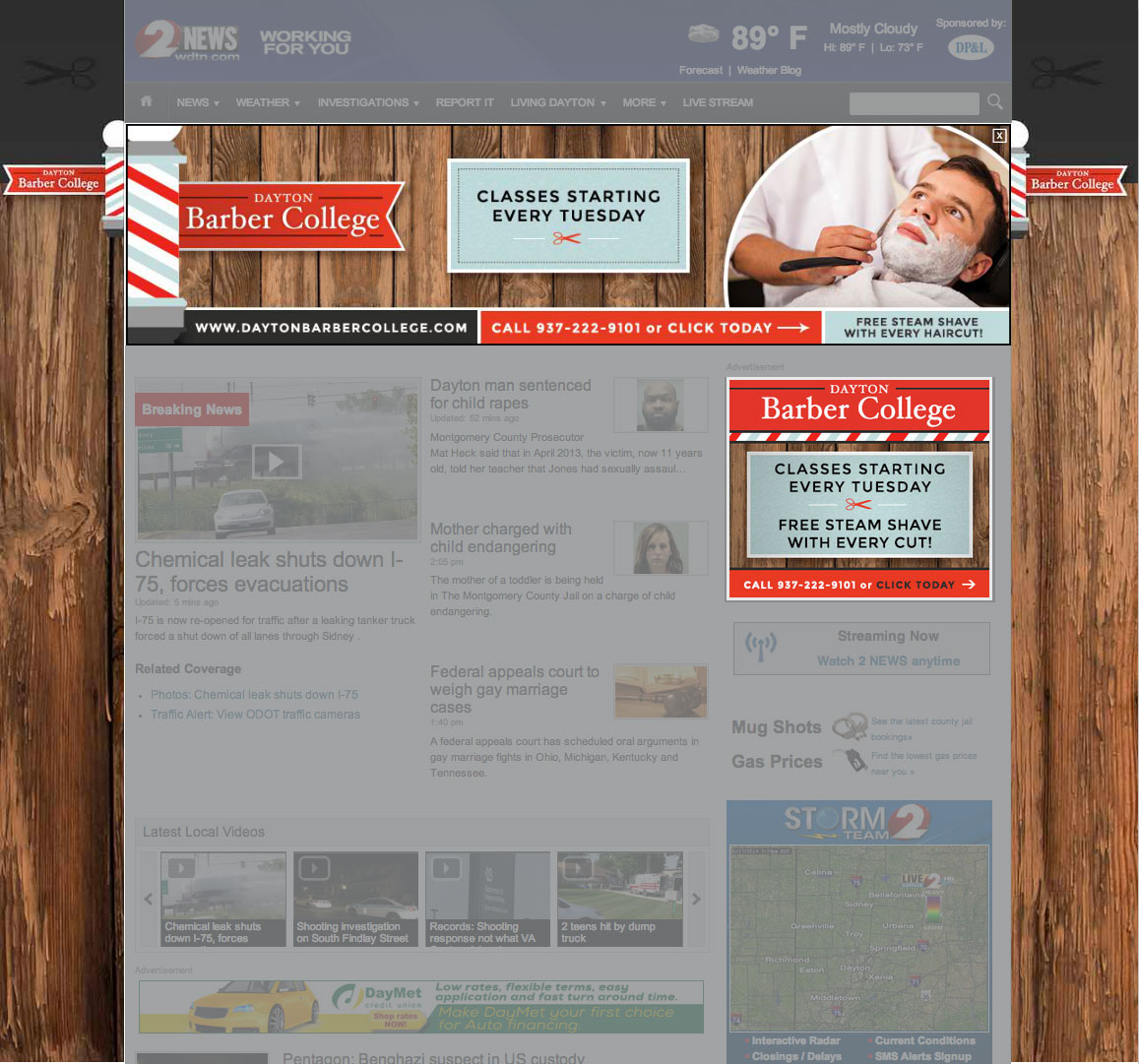 ---
ANY ADS CREATED BY LIN MEDIA/MEDIA GENERAL ARE PROVIDED AS A SERVICE AND ARE PRODUCED FOR DISPLAY ADVERTISING ON LIN MEDIA/MEDIA GENERAL DIGITAL PROPERTIES ONLY. THEY MUST NOT BE DISTRIBUTED OR USED ON NON-LIN MEDIA/MEDIA GENERAL PROPERTIES.