Golden Hair Studio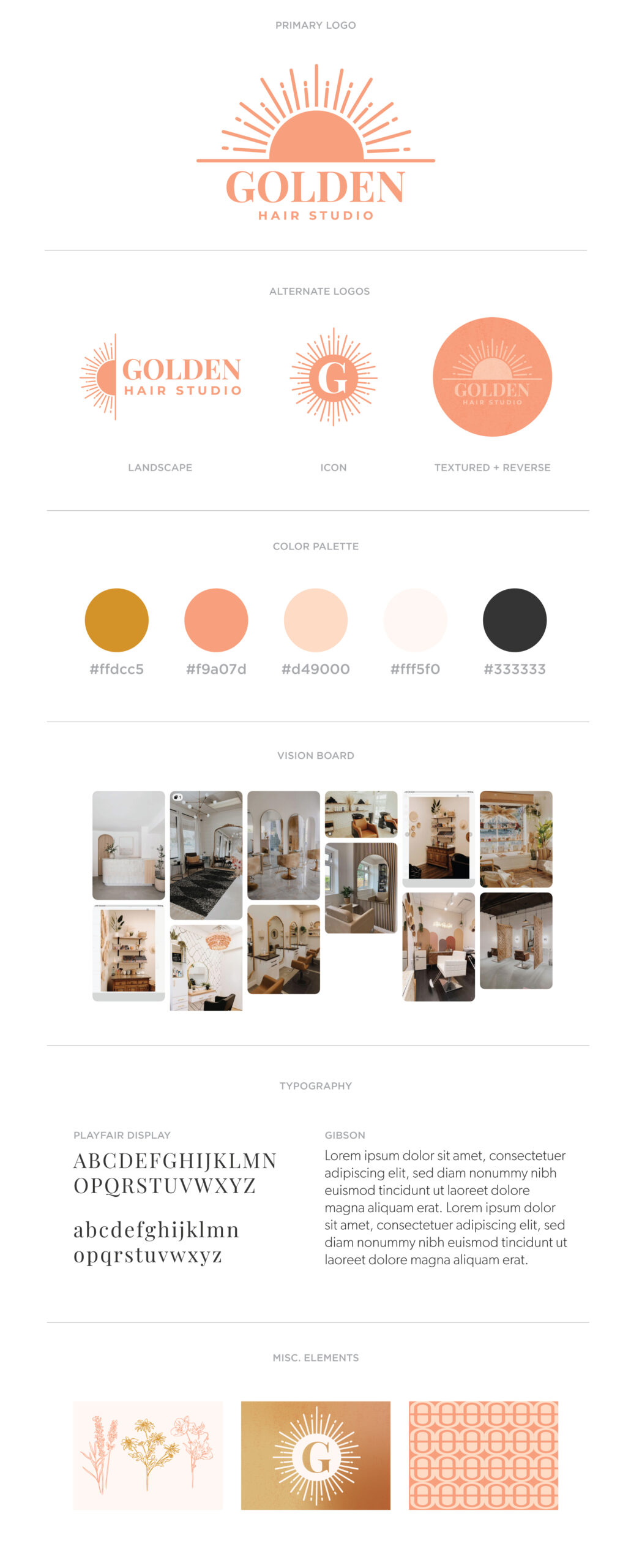 I was honored to create the branding for an up-and-coming, boutique-style hair studio in Austin, Texas. Golden Hair Studio, coming June 2023, is a positive-vibes-only environment, with Jessica Taylor at the helm. Jess is a VERY gifted hair stylist with a large [and happy] clientele primarily made up of golden blondes…hence the perfect name! See for yourself!
After one conversation, I had a pretty good idea of what Jess desired in her logo and branding, and I couldn't wait to begin! I actually started sketching ideas at the breakfast table on the back of a napkin the following day and then had the ideas digitized by noon. After one quick edit request, we landed on the final logo option and I was able to deliver her final images for her social media account the same day.
To know Jess is to know good energy. She is a ray of sunshine, and this new studio is proving to be the perfect alignment of stars for her successful hair career.