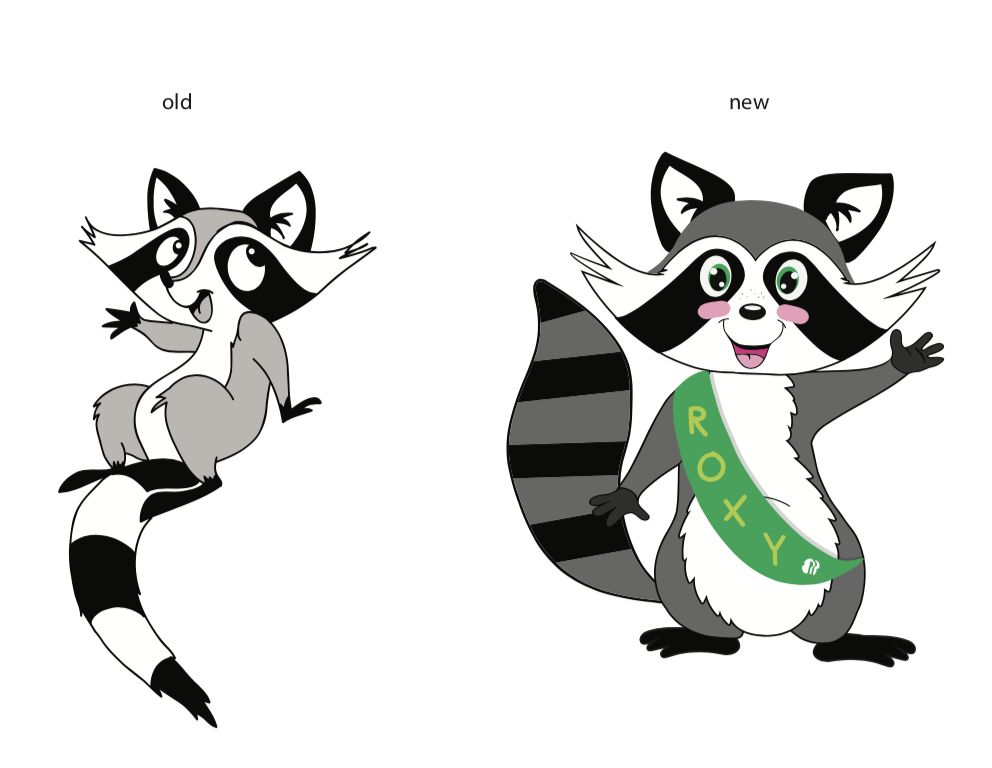 Objective: Create a mascot/logo to serve as a brand identifier for our Girl Scout Camps. The two should go hand-in-hand; when you think of Roxy, you think Camps. When you think of Camps, you think Roxy.
Illustrating Roxy was one of my very first tasks given to me at Girl Scouts. The Clip Art version the Council had been using up until that point did not match our Girl Scout brand and looked out of place on our merchandise and other materials.
Roxy's Introduction in the July 2017 Issue of our bi-annual Magazine, Trefoil Tribune: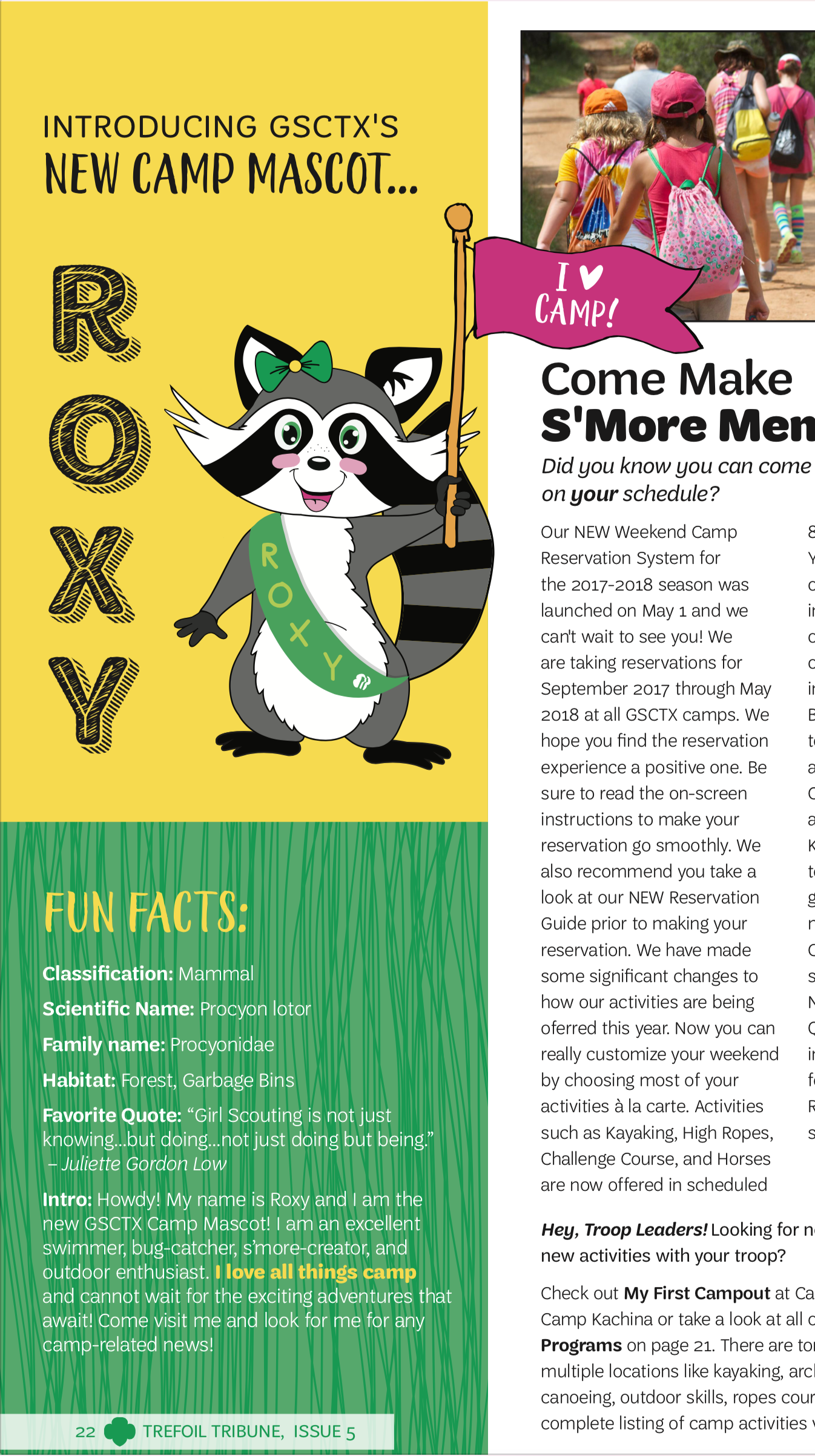 Girl Scouts of Central Texas 2018 Camp Guide
Our 2018 GSCTX Camp Guide is an invaluable resource to help a girl choose the camp program that's right for her. I had the privilege of acting as Art Director and Designer while updating the look & feel of this 36-page publication.
Result: By combining purposeful design aesthetics with a firm launch date, Camp Registrations nearly doubled within one month of last year's debut. The CEO was so impressed, she awarded the stakeholders of this team with the coveted 'Bravo' award (internal employee honor) from taking things from good to great and exceeding expectations with increased numbers to prove it.